BRIEF
72 Hair is a UK brand of vegan hair products. The range consists of a Vegan smoothing in-salon treatment, pHrizzy-o-therapy de-frizz in-salon treatment and a full retail offering to support these treatments, ensuring longevity.
Hair-la-quin was tasked to assist with the digital and social launch of the brand, creating awareness for both consumers and salon owners, and providing education on the benefits of using a vegan range.
DELIVERABLES
By utilising the Hair-la-quin platform to blog about the products and create awareness while promoting the vegan benefits of the product;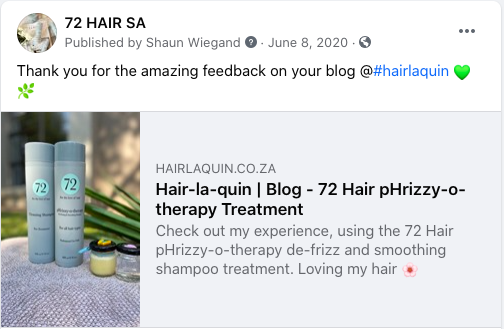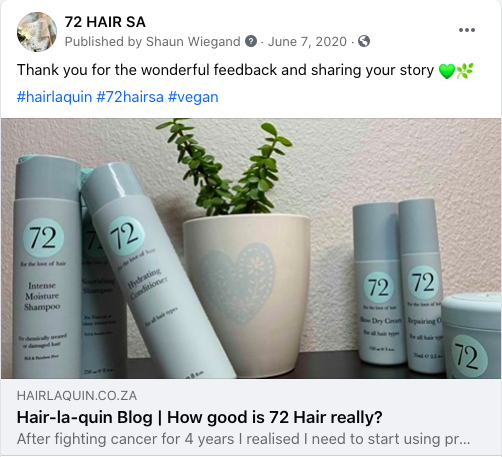 Educational posts to promote the benefits of each product and the accolades the various products have earned overseas;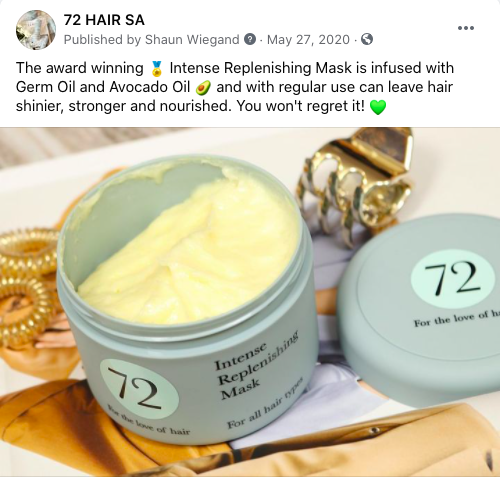 Involvement in the Hair & Beauty industry, providing support to various salons during lockdown, and promoting opening specials to assist salons in getting "back on their feet".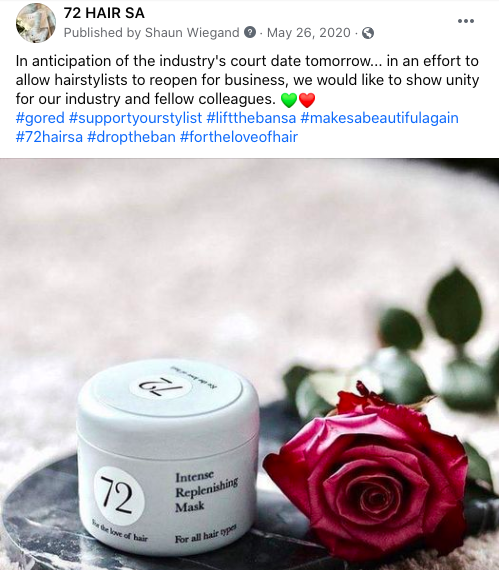 Promoting 72 Hair and their local Ambassadors to the Hair & Beauty Industry, hyper-targeting relevant pages and platforms in the industry.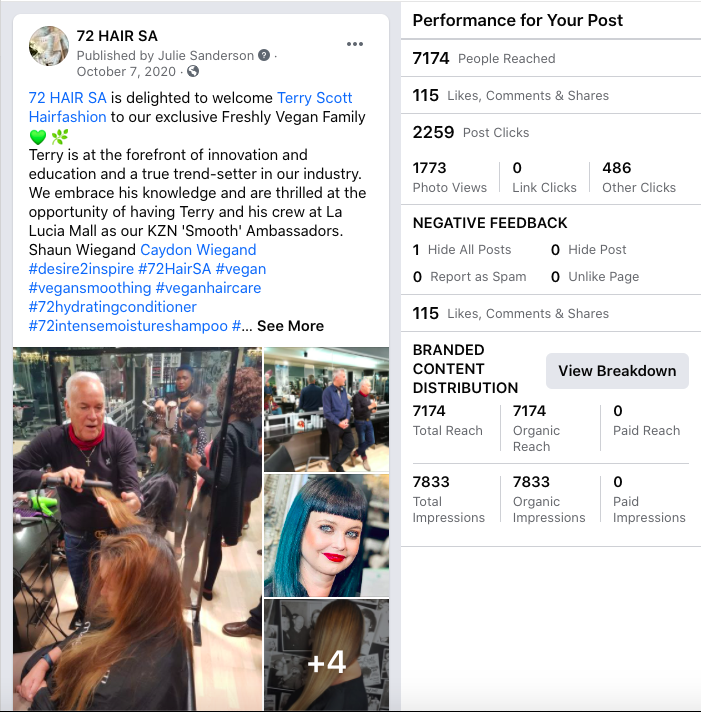 RESULTS
72 Hair SA has increased its sales exponentially over the past 12 months making a huge impact in the Hair & Beauty industry.
The following on Facebook has increased by 1000% to both salon owners and consumers.