BRIEF
The-Heat Hair Studio briefed Hair-la-quin to create a digital marketing presence on Facebook and within the Fourways Community to advertise the Salon to increase their client base.
DELIVERABLES
Hair-la-quin has varied the types of posts we deliver for The-Heat Hair Studio with salon promotion and staff promotions.
We utilised organic and paid media, provided photo shoots to create social assets of staff and the salon, for social marketing.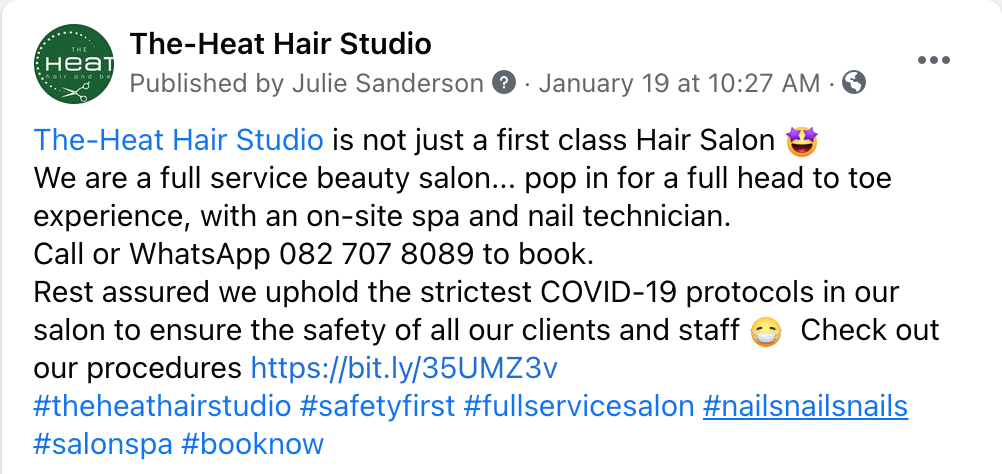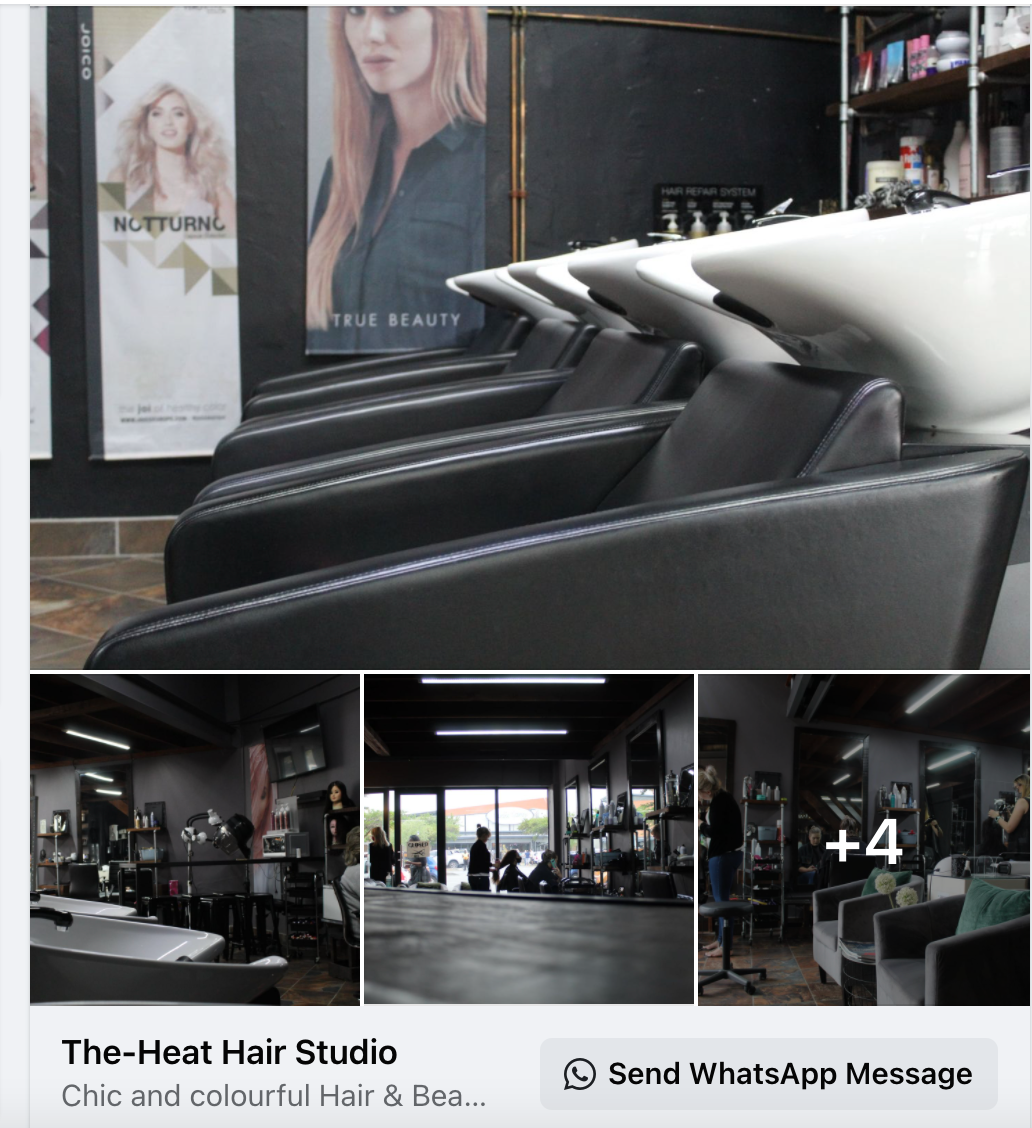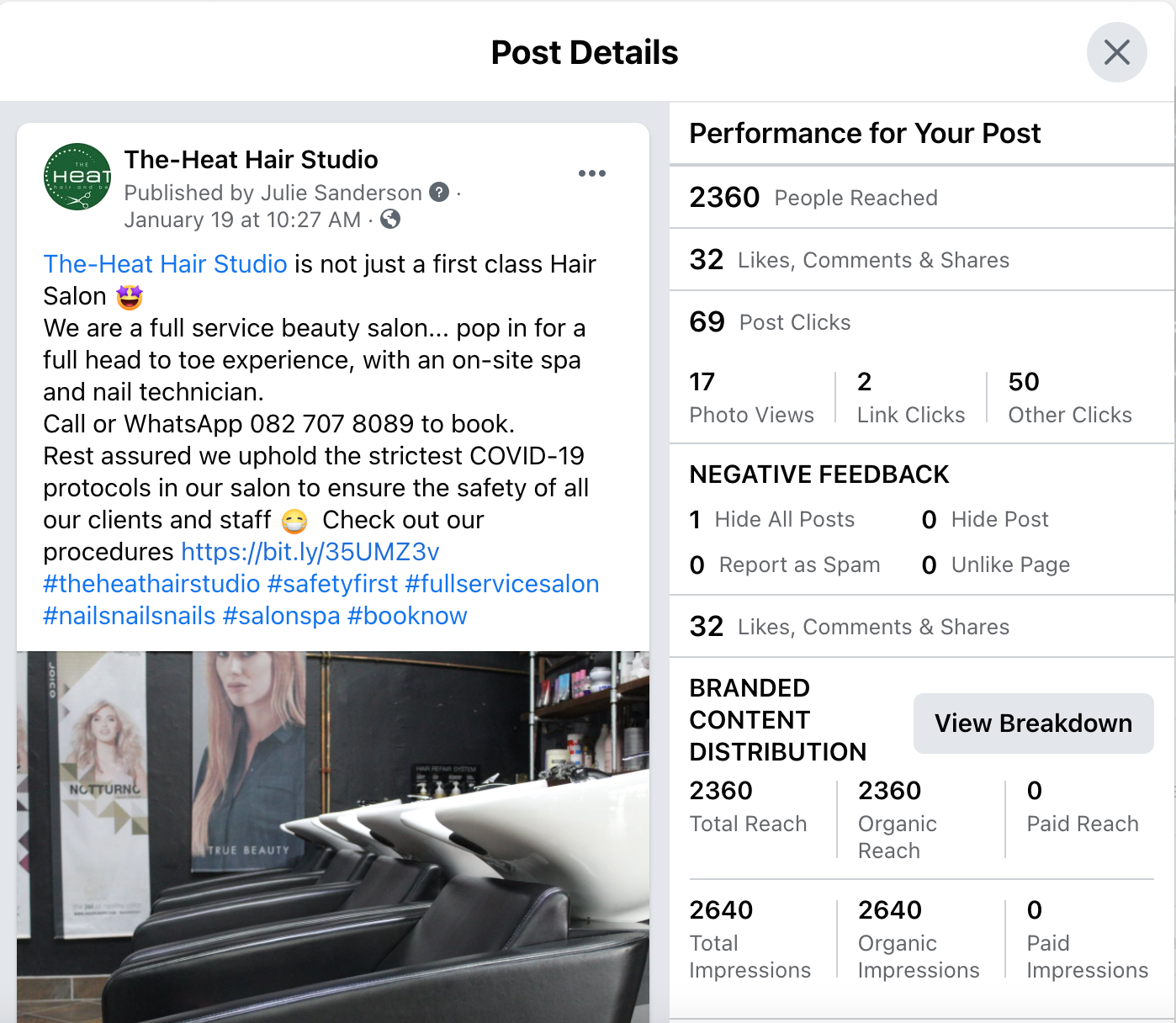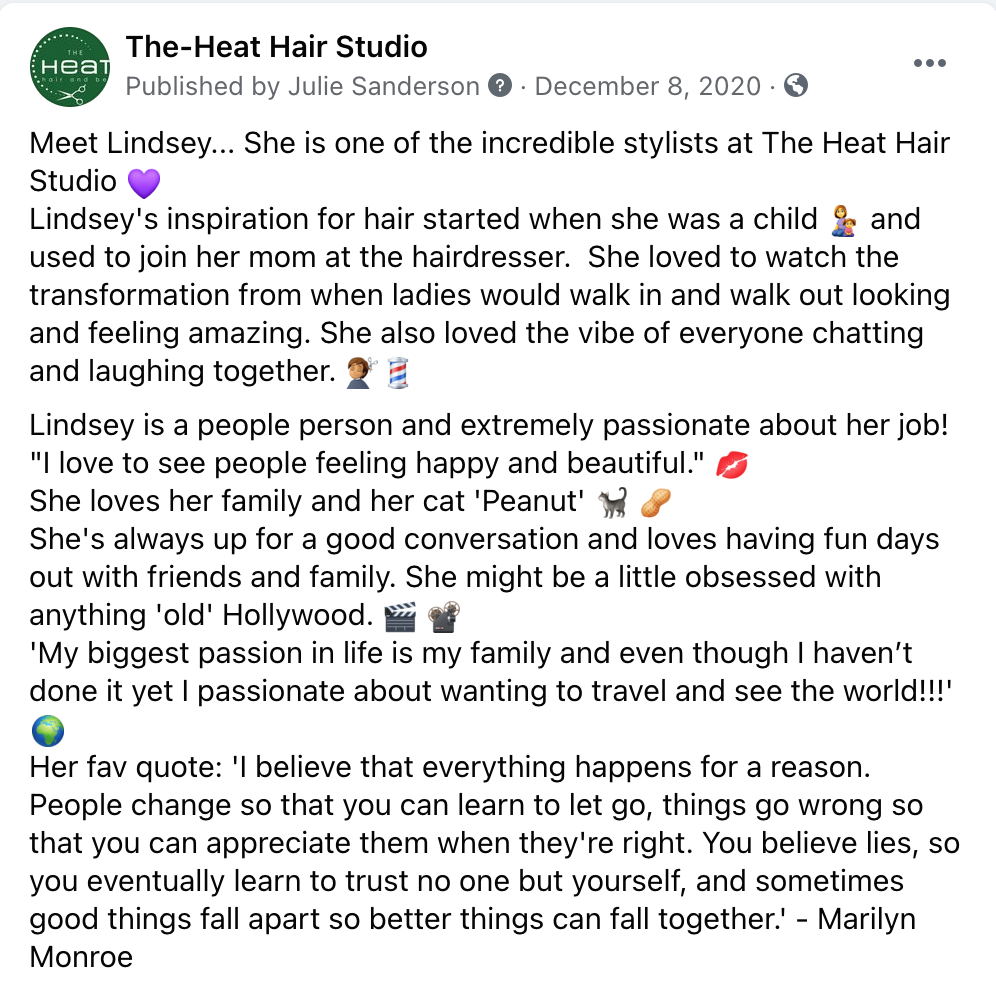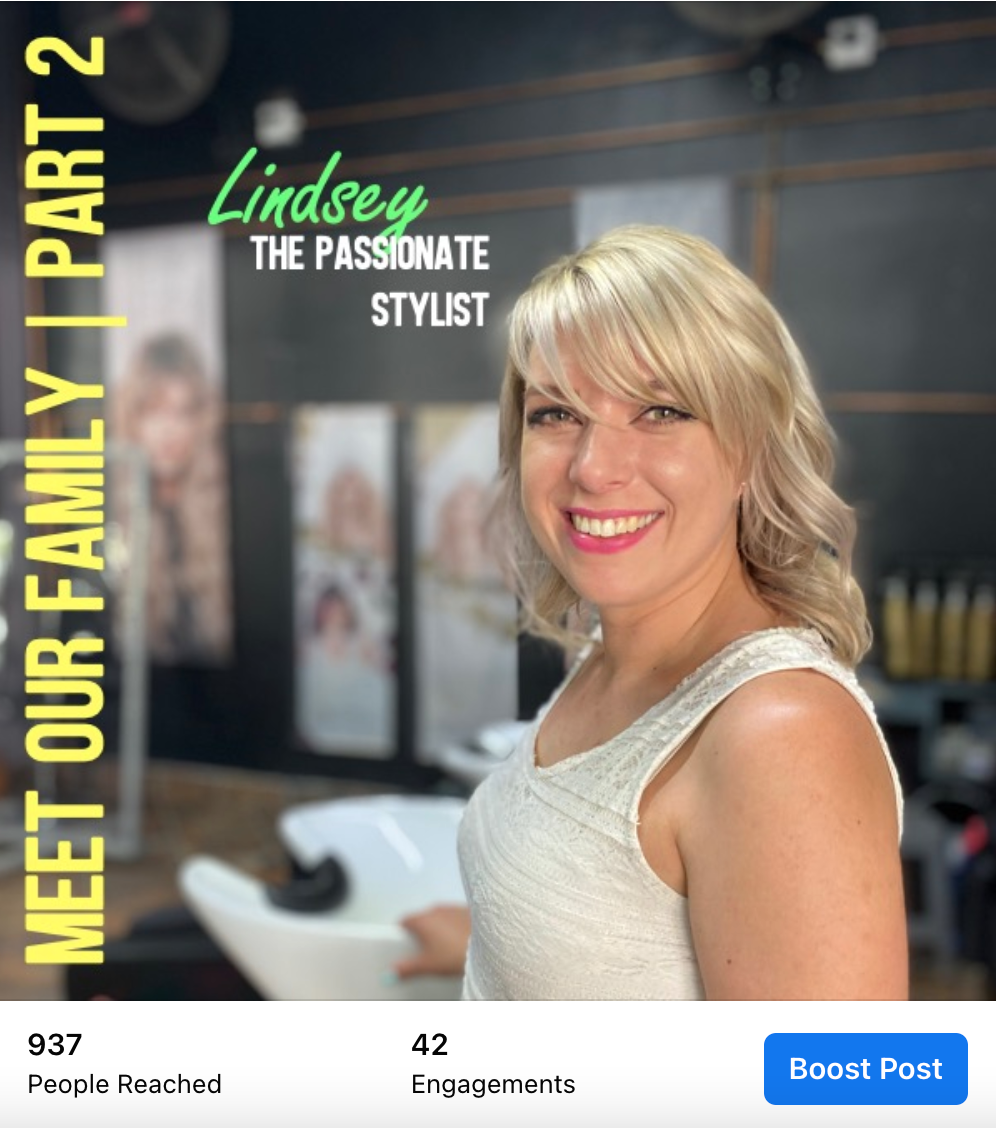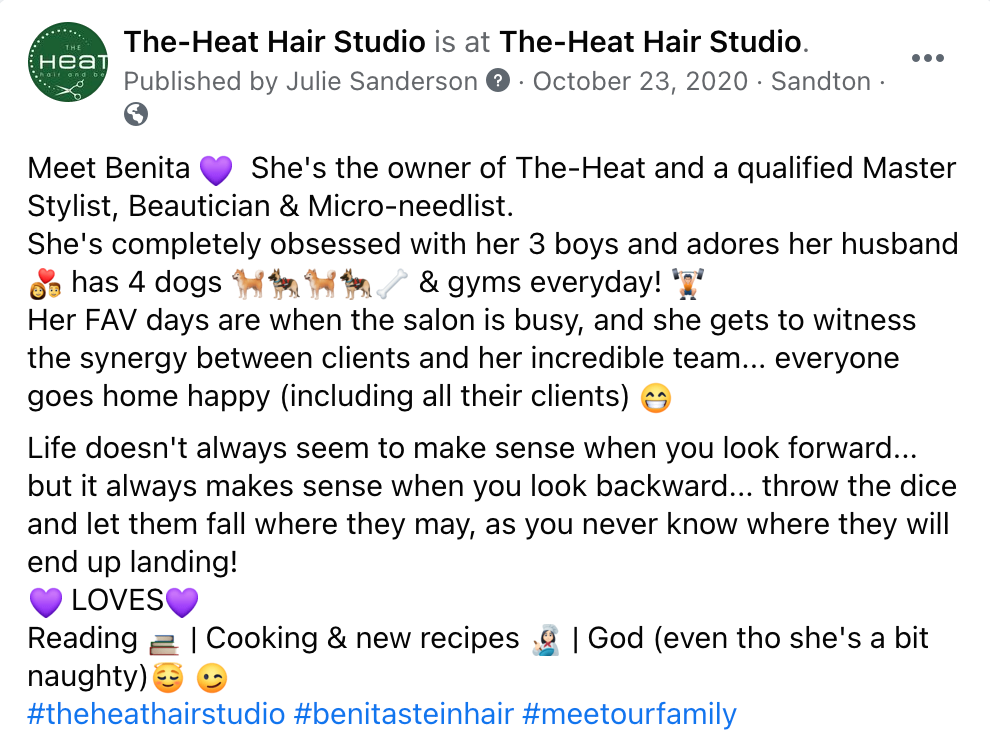 RESULTS
Increased turnover for the salon during the first 3 months of our social content and management contract.